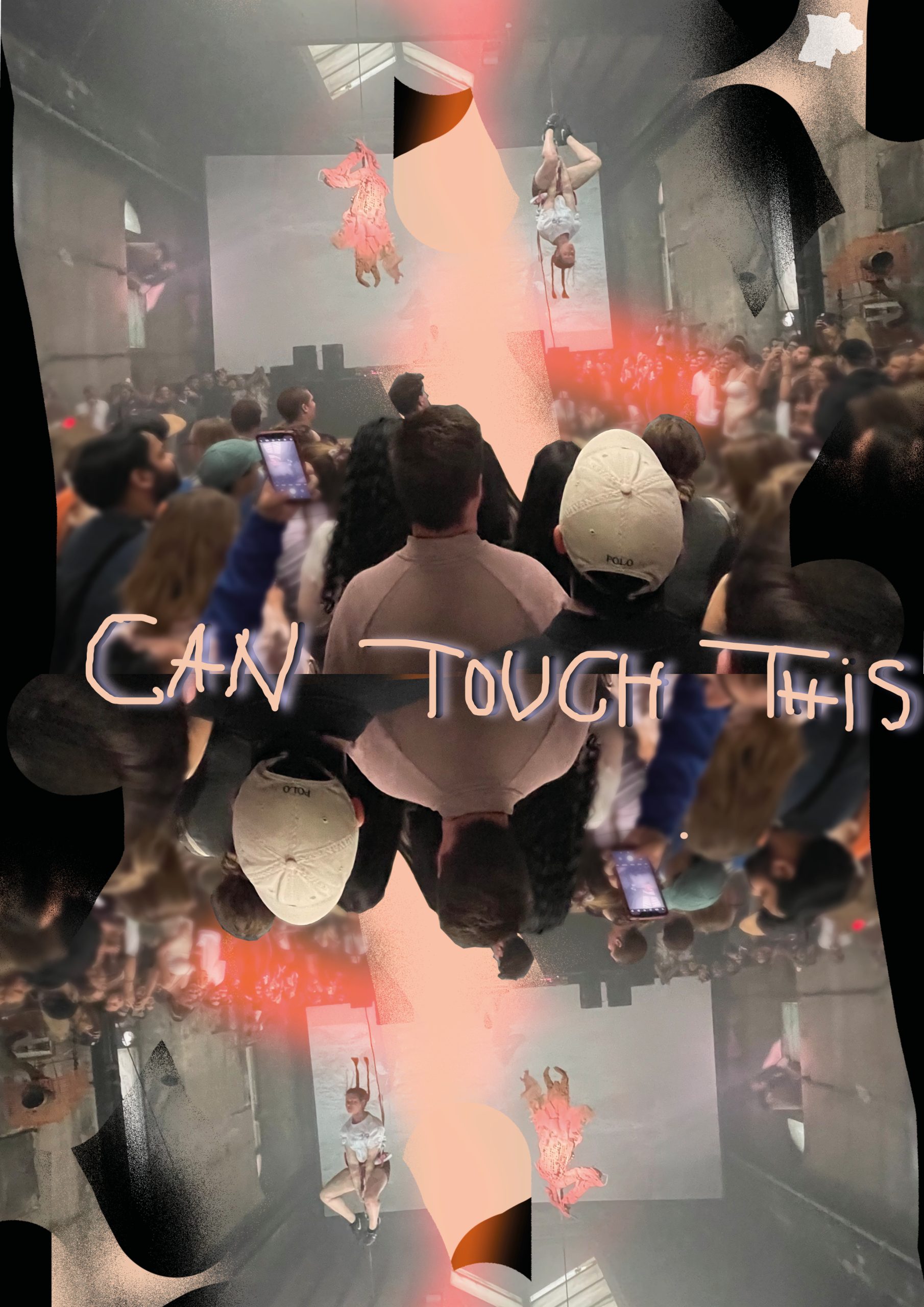 CAN TOUCH THIS
Sankt Bartlmä RISING
EP Entwerfen 1
(Teresa Stillebacher | Anna Pompermaier)
Vom Globalen zum Lokalen, von der Cloud zu unseren Körpern leben wir in einem Moment großer Unsicherheit. Kriege, Pandemie, unzuverlässige politische und soziale Systeme, der Klimawandel und der technologische Fortschritt in den Händen des Kapitalismus formen die Orte, an denen wir leben. Das Absurde und das Paradoxe bestimmen unseren Alltag. Die Ressourcen werden knapp, wir werden mit immer neuen Situationen konfrontiert. Auch in der Architektur müssen wir flexibler werden, müssen mit Materialien, Orten und Situationen intuitiv und ad hoc arbeiten. Wir müssen uns an Dingen reiben, die nicht neu und wunderschön sind, sondern sogenannter Abfall sind, wir müssen uns mit Verlassenschaften auseinandersetzen, Hinterlassenschaften, Deponien, Schrott!
Dieses Semester interessieren uns für Dinge, die sonst niemand will, wir gehen hinaus und suchen die Schönheit im Kontroversen!
We want to observe the ugly, celebrate the glitch, embrace the paradox, find stranger things!
After all this time at home, we want to get out, break free, be loud, dance wild, be ugly, we want to feel alive!

Unser Bauplatz ist das Sankt Bartlmä Areal in Innsbruck (https://goo.gl/maps/TYNVMA6fu1xQejfF7), ein Ort wo Industrieflächen, Subkultur, Trash und Ugliness uns in Bewegung versetzt.
Wir wollen die industrielle Brache mit ihren Geheimnissen entdecken, das besondere Potenzial verstärken und dort gefundene Objekte für unseren Designprozess verwenden. In Anlehnung an unser Jahresthema "ALL AT ONCE" setzen wir die Assemblage als kompositorisches und tektonisches Gestaltungsprinzip ein, verwenden was wir finden können, machen uns dabei schmutzig!
In Fortführung an die ./studio3 AU GRAND AIR Veranstaltung im Juni im Sankt Bartlmä wollen wir in verschiedenen Workshops auch aktionistische Methoden nutzen, um performativ und in der Aktion zu produzieren!
Das offensichtlich Schöne ist für uns nicht interessant, wir sind sensibilisiert für das Chaotische, das Imperfekte, das Komische, das nicht dazu Passende, das aus der Rolle Fallende, das vermeintlich Hässliche.
St Bartlmä rising bedeutet: Wir entwerfen vertikale Erweiterungen für St. Bartlmä aus unserem Trash, wir bauen nach oben, wollen hoch hinaus, nach Luft schnappen, sichtbar werden! Als STADTPiraten okkupieren wir das Sillufer, modellieren es vom Unort zum Beach, eröffnen neue Möglichkeiten, schaffen Aktionsräume für Community.
Wir werden mit physischen und digitalen Objekten, Gefundenem, Trash, Müll und Modellen arbeiten – sind MacGyver, AktionistInnen, KünstlerInnen und ArchitektInnen gleichzeitig. Wir unterziehen das Hässliche einer Transformation, wollen es wertvoll machen für unseren Entwurf. Die Assemblage wird uns als Methode leiten, als Akt des Aneinanderfügens arbeiten wir skulptural, um daraus schlussendlich konkrete Architektur zu entwickeln.

Our Architectures will rise, layer after layer, and will become a vertical playground – a house where we can live in the open!
We refuse to be small, we refuse to fit into spaces that do not suit us. Fluid, insistent, we refuse to stand still. We slip, we slide, we glitch!
WE CAN TOUCH THIS!
BETREUERINNEN
Teresa Stillebacher + Anna Pompermaier
TIMETABLE
PHASE 1
EXPERIMENTELLE FORMFINDUNG mit physischen und digitalen Modellen, ERFORSCHUNG DES BAUPLATZES, Konzeptentwicklung
DO. 05.10 – 10:00
KICK OF AND FIRST TASKS superfreakTOTEMS OF TRASH
Es werden 3 Objekte gesucht, kontrovers, unschön, die für euch interessant sind und räumliches Potenzial haben.
Die Zusammenstellung ist paradox und macht gerade deshalb Sinn. Die Objekte werden in schnellem TOTEM, einer Skulptur verarbeitet. (digital oder physisch)
DO. 13.10 – 10:00
EXHIBITION OF superfreakTOTEMS OF TRASH in a PUBLIC SPACE tba
MI. 19.10 – 10:00 im St. Bartlmä
WORKSHOP 01 // CroptopDynamics präsentiert:
Verlieren Zelebrieren!
Bausparen im Schuhkarton & da setz ich mich drauf VU
"Wir sprechen Sehnsucht, wir sprechen Größenwahn, wir sprechen Jenseits, Sprechen wir Höhenangst +"+
_ein subversiv performativer Workshop im St. Bartlmä
+ EXHIBITION
DO. 27.10 – 10:00
DESK CRIT
DO. 03.11 – 10:00
PIN UP
PHASE 2
Ausformulierung des individuellen Architekturprojektes, Entwicklung eines Raumprogramms, Erschliessung, etc.
DO. 10.11 – 10:00
DESK CRIT
DO. 17.11 – 10:00
DESK CRIT
DO. 24.11 – 10:00
MIDTERMS
with external guests
DO. 01.12 – 10:00
DESK CRIT
MI. 07.12 – 10:00
WORKSHOP 02 // tba
DO. 15.12 – 10:00
DESK CRIT
WEIHNACHTEN
PHASE 3
DESIGN FREEZE Ausarbeitung des Entwurfs
Schnitte, Grundrisse, Renderings, Abgabemodell
DO. 12.01 – 10:00
DESK CRIT
DO. 19.01 – 10:00
DESK CRIT
DO. 26.01 – 10:00
FINALS + EXHIBITION IN PUBLIC SPACE + PERFORMANCE